You can hide the activity ticker in the RC client if you ever don't want to see it when you're earning, browsing the store, purchasing games, editing your profile, etc.
Start by clicking on "Client Settings" under your profile hover.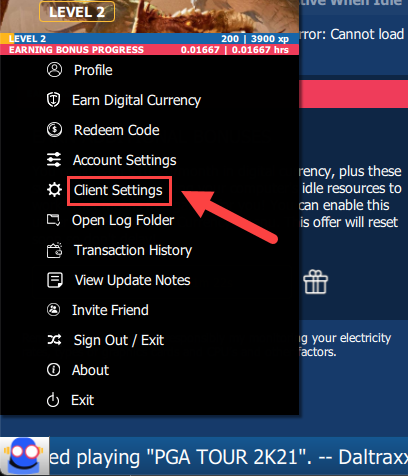 You'll see the "Hide Ticker" checkbox. Make sure to click on this checkbox to mark it with a check.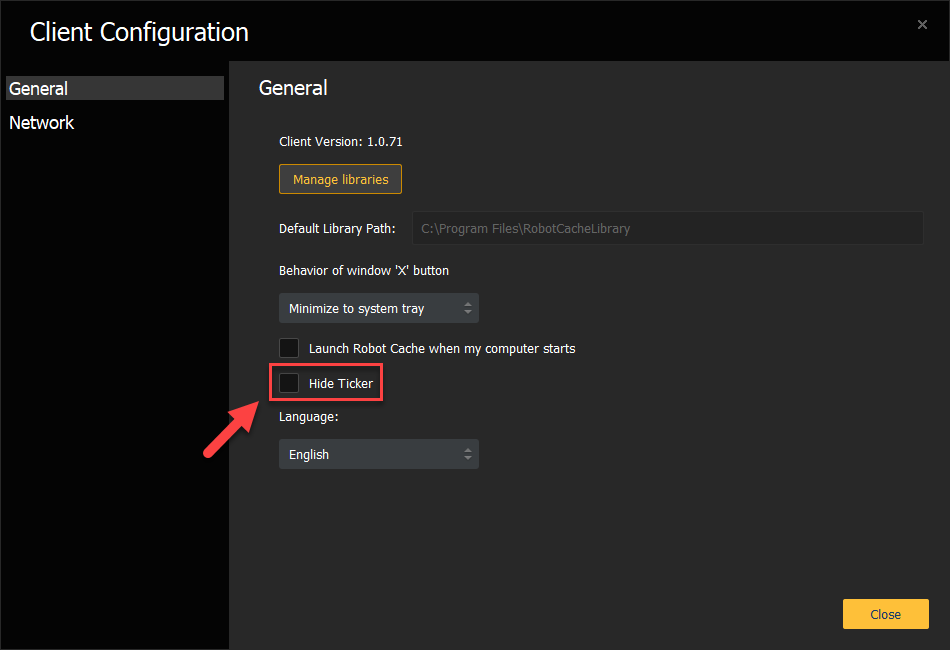 After clicking on the checkbox, you'll notice the ticker immediately disappear! Click on the "Close" button afterward, and you're all set! If you wish to unhide the ticker in the future, just follow the steps above again and make sure the "Hide Ticker" checkbox is not checked.